Subscription food delivery service Blue Apron creates a date night box that helps couples get to know each other again over a meal.
Print: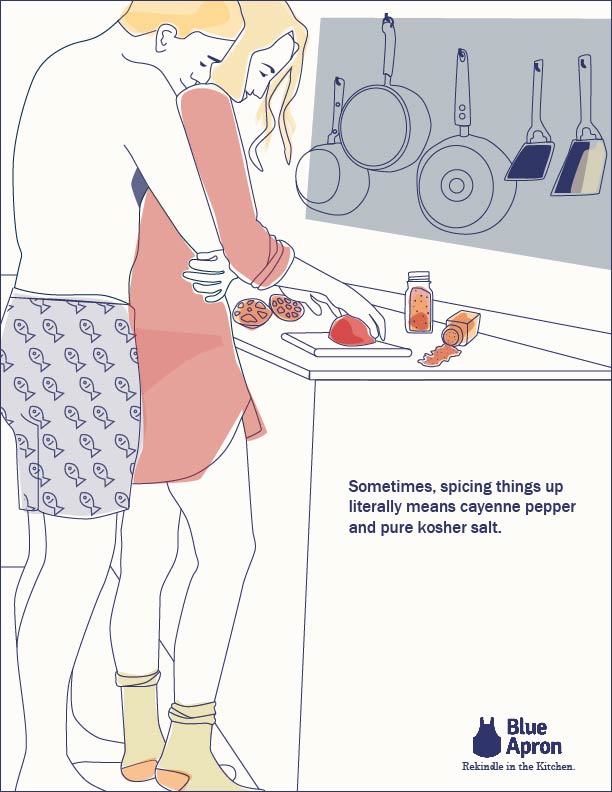 Digital Banners: Banners will be placed on sites where users typically look up recipes, such as Foodnetwork.com.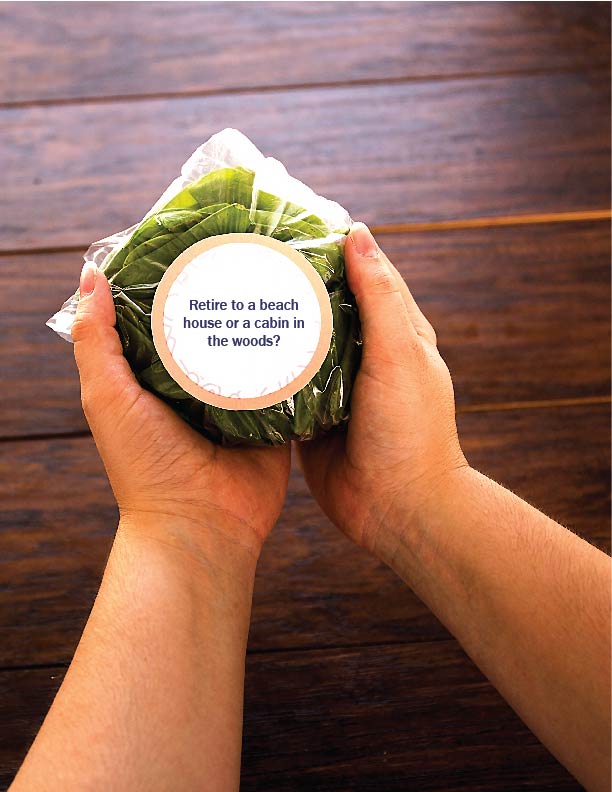 Stickers on each ingredient offer a fresh, unexpected question to promote dialogue between partners.
Copywriter: Regina Strong
Illustrator: Mary Gilmore